Trestles and Bridges of the Virginia Creeper Trail
Page eight
Creeper Trail Trestles and Bridges - contents

page eight

Forty-three - a short bridge in Green Cove.



Forty-four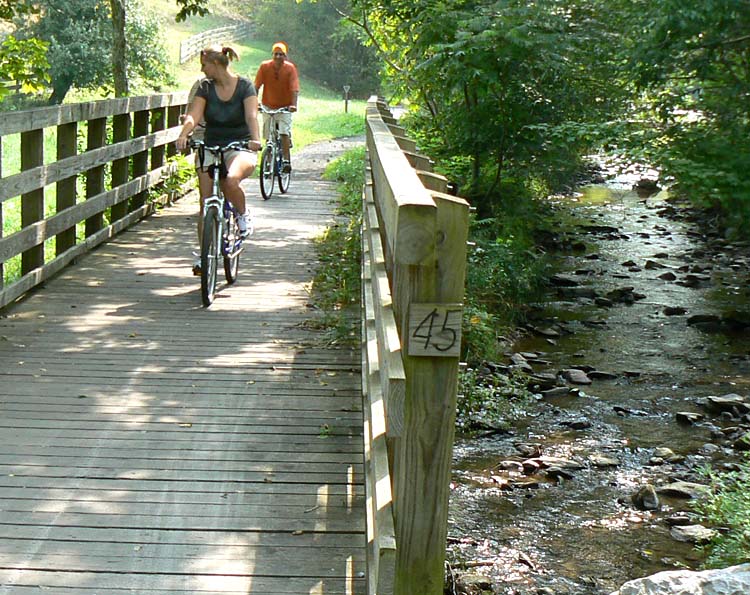 Forty-five

Forty-six
One of the highest and most beautiful trestles on the Virginia Creeper Trail. Ninety percent of most riders ride
downhill from Whitetop to Damascus, and this is the first trestle they cross.

Forty-seven
Seen by only a few people. This small trestle is on the trail past the Whitetop Station toward North Carolina.

The end of the trail at the North Carolina line.

Somewhere in North Carolina, on the "Trail that could have been," Karen poses for a friend.
North Carolina turned all of the railroad right-of-way back to adjoining landowners.
This area is now heavily posted and no-trespassing signs are much in evidence.
Creeper Trail Trestles and Bridges - contents

page eight