Trestles and Bridges of the Virginia Creeper Trail
What's the difference between a trestle and a bridge? See answer below.

In this series of pages we will show each of the 47 trestles and bridges of the Virginia Creeper Trail.
Bridges and trestles are frequently crossed in seconds by bike riders, and we hope this section provides a more leisurely view.
Page one
Creeper Trail Trestles and Bridges - contents

page one

One - Trestle number one starts the trail in Abingdon, near engine 433.
Photos are in sequence from one to forty-seven and show the trestles and bridges from different perspectives.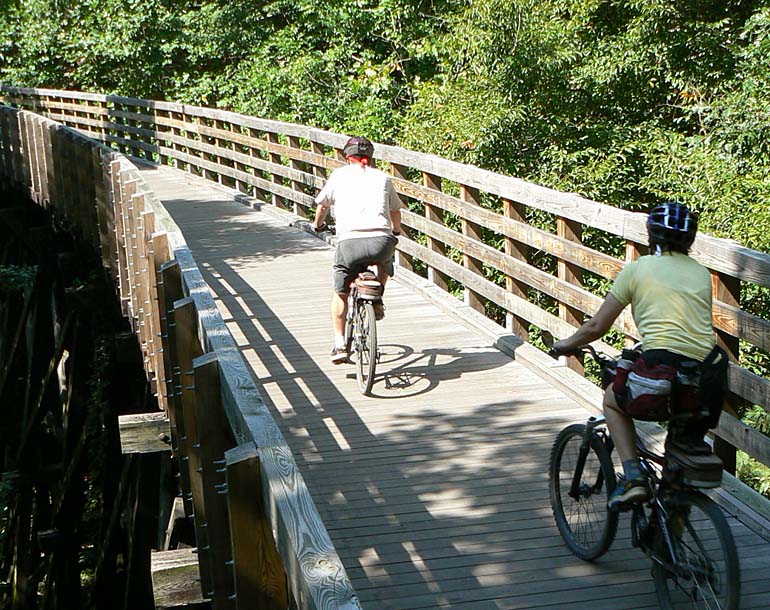 Two



Three



Four - the Creeper Trail is frequently used by runners.
This is from a marathon which crossed the Watauga Trestle.



Five



Six - Click on the photo to see the burning of Trestle Six by persons opposing the Creeper Trail.