Trestles and Bridges of the Virginia Creeper Trail
Page two
Creeper Trail Trestles and Bridges - contents

page two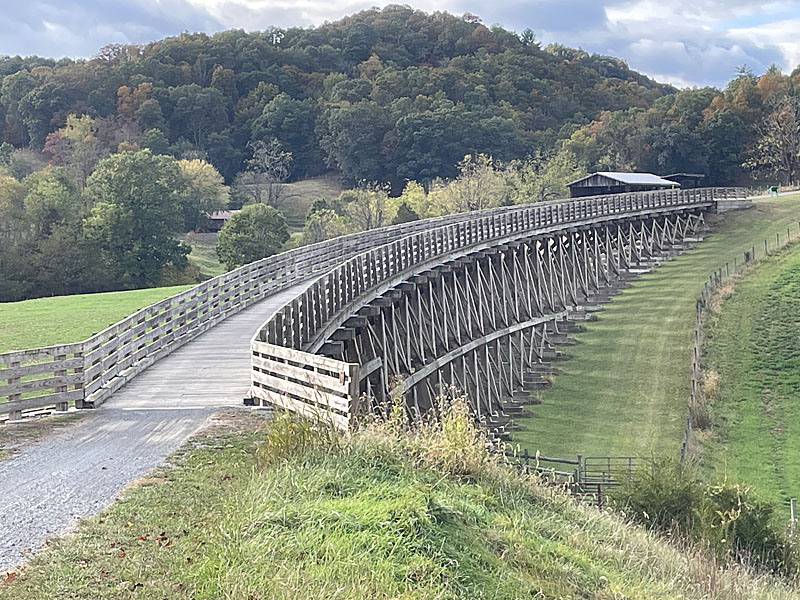 Seven - before the tornado it was the longest trestle. Now it is 4th longest.


Trestle Seven - Before the tornado.

Eight

Nine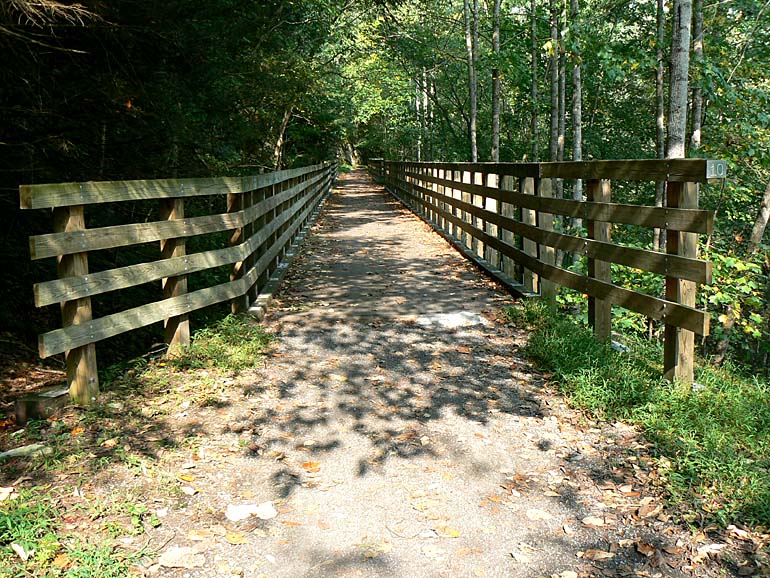 Ten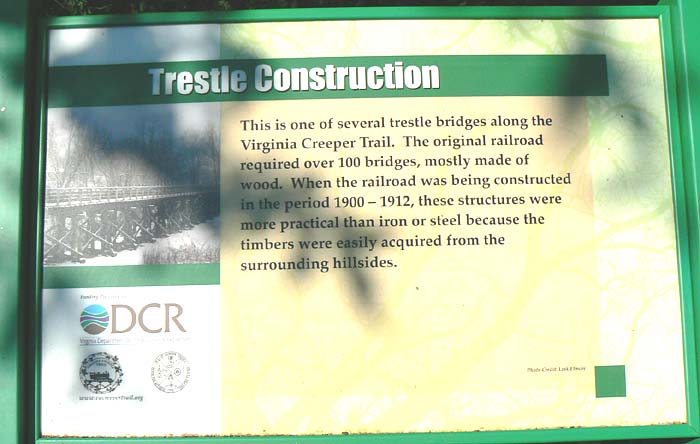 A sign along the Virginia Creeper Trail.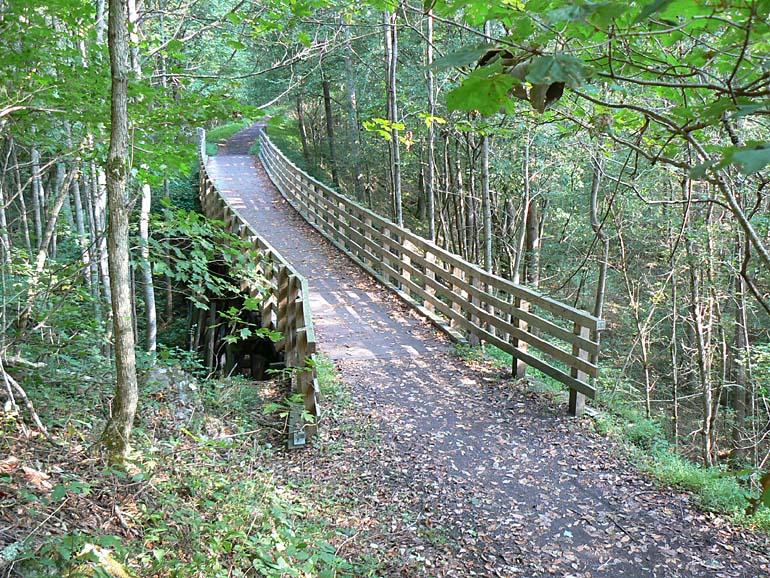 Eleven

Twelve - Holston Trestle during record low water, September 2, 2007

A view of Trestle 12 from the lake.
Creeper Trail Trestles and Bridges - contents

page two