PHOTO GALLERY
Click here for old Damascus photos.

Jordan stops by Whitetop Laurel Creek on the way down the Virginia Creeper Trail.

Jesse and the llamas enjoy an early spring day in Green Cove.

Cabin on Laurel Creek, seen from the Creeper Trail below Damascus.

Jacky, Derryl, and Laura, from Cornelius, NC, stop by Green Cove on a late summer day.



Horses on the Creeper Trail have the right-of-way. Some spook easily: others, like these, are calm.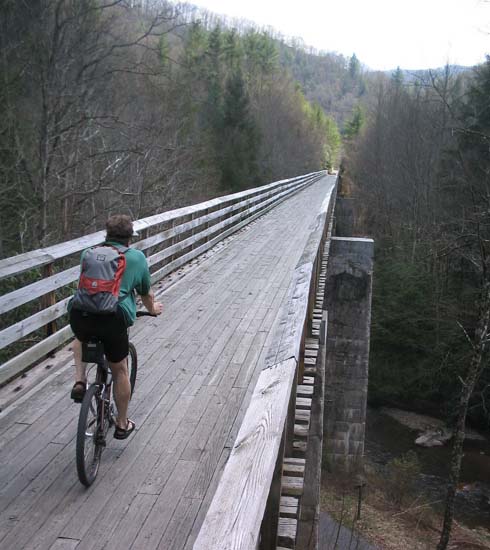 Grinding up the mountain at the high trestle in Creek Junction.

The smallest, and no doubt the cutest, rider seen this day.